Our Chairman, Mark Simpson, discusses the future for Simpson Group, our software and the print sector as a whole.
http://www.imagereportsmag.co.uk/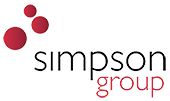 Established in 1972, Simpson Group has been providing an award-winning point of sale print for the biggest names in retail for the last 46 years. We're constantly investing in pioneering technology and client-benefiting services to ensure we are the market leader in cutting edge POP & POS. We are even home to Europe's only simulated shopping mall – Influence Mall!