Whether it is for a specific campaign, or to push out a new message to shareholders and customers – companies of all shapes and sizes might consider a rebrand marketing campaign. Before we get into some of our favourite rebrand marketing campaigns, we need to understand why companies rebrand, whether it be a temporary rebrand or a permanent one.


Rebrand Marketing Campaigns: Reasons
Company Restructure  
Usually, if a company has been merged, or if there has been a change in senior management, often a brand will implement a rebranding strategy to reflect this. This could mean a new logo, or even a new name. When considering this, it is also to reflect on your brand messaging and what marketing collateral you will need to change to reflect this message. This could mean changing your entire in-store marketing proposition with point of sale. No brand wants their customers to be faced with the old
point of sale displays
that market old offers and promotions.

 
New Markets
Connecting with new markets also might mean reconnecting with your brand. You need to ask yourself does this reflect the target market you are trying to target? You will need to do a risk analysis for this, as though you may be stretching into new markets and thinking about rebranding your current marketing campaigns, how will your existing markets read these messages? 


Moving Times
Moving with the times is important. People evolve and so do businesses. Often rebrands are because of old branding not fitting a new business message and voice. It could be that when you first started you didn't have the resource and time available to spend investing money into branding, however, you want something fresh that you can push to new clients who will instantly recognise your company from a mile off.


Company Strategy 
What was highly effective, maybe the one thing hindering your business growth. Using a brand audit to identify what your customers best react to maybe the best exercise to complete. Through this exercise, you will learn what best suits your target market.


Change of Products
Companies are expected to change with the change in social and consumer expectations of services. Companies that have changed their product offering often use a rebranding strategy to suit the target market they are trying to win a share of the market. One of the more famous examples of this is Tesla Energy, rebranding to a new logo to reflect their power within the energy market.


Differentiating your business
Sometimes a change is needed when your branding looks similar to your competitors, this is extremely confusing for your consumers and it is something you want to avoid. Whereat first this may come across as something that is time-consuming, it will definitely aid your growth in the future.


Rebrand Marketing Campaign: A Quick 7 Step Guide
Business Reason
There are many reasons why a company may consider a rebrand marketing campaign, as discussed above. Once you've decided on why you want to rebrand, you can move forward with your overall rebranding strategy.


Research
This is an incredibly important step. You need to research your audience and target market to establish where your current brand stands with existing and new customers. This could be in the form of independent surveys, for example. Without this research, you will not be able to create an effective rebranding strategy.


Positioning and Messaging
Getting your position and messaging right the first time is vital. It will allow you to effectively move forward with any marketing strategies or campaigns in the future. Look at your Value Propositions and Unique Selling Points. Do they still hold true?


Brand Identity
It is common for any rebranding campaign to involve visual marketing materials and collateral. This may be in the form of Point of Sale signs, flyers or digital graphics. Do you have brand guidelines? If so, you may need to revisit them. If you don't, we recommend creating them! Think the name, logo, tagline, colours etc.


Create a Website
If you want to stand a chance of making it in the digital world we live in today, it's imperative that you have a company website. This is a great place to sell your company and everything you stand for. A website is typically the first place people will look when researching a brand. Don't forget to point out the benefits of using you as a company. Try not to focus too much on yourself. Position yourself as a guide that is there to help a potential customer.


Marketing Materials
Once you've established your brand identity and guidelines, you may want to start producing marketing materials to increase your exposure and presence among the general public. This may be in the form of
hanging signs
,
product dump bins
or
window stickers
, if you're a brick and mortar store, for example.


Brand Promotion
You've done your research, established your target market, created a brand identity, have your website and have an abundance of marketing materials - it's time to promote, promote, promote!
The way in which you promote your brand will depend on your target market and how they consume their information. Does your target market use Facebook or Instagram? Are they more likely to visit your store? Do they consume a lot of video content? (Youtube). Your research, if done well, should be able to inform you on how to promote your new brand!


Best Examples of Rebranding
Markle and Sparkle
In May 2018, M&S rebranded to Markle & Sparkle for a weekend to celebrate the Royal Wedding of Prince Harry and Meghan Markle. A catching rebrand campaign that saw M&S deck out their stores with Royal themed products in their food halls in a bid to inspire customers to embark on their own Royal festivities. "Markle & Sparkle" made over its Windsor Store, which the Royal Couple passed on their way to the ceremony. All of M&S' social media accounts and royal borough stores rebranded for the event. To top this off, Marks and Spencer gave those who visited the stores a chance to take a selfie in their Royal wedding themed photobooths, which saw the company upload the selfies to their online "wedding album".
A clever in-store marketing and social media campaign that saw Marks and Spencer gain a slice of Royal Wedding market.  The accountancy firm PwC estimated that the influx of wedding watchers delivered a £107m boost to London, as hotels, West End shops and restaurants picked up extra trade.
Three
Three rebranded several of their store's signage to celebrate the success of England in the World Cup. A clever campaign that tied the company to the football team without splurging out on an official sponsorship.
The campaign was opened by several football heroes, with a "Three wall ball challenge" which was supported by a social media campaign for challengers to hashtag #threewallball.
Kat Ward-Smith, director of brand and communications at Three, said: "We wanted to do something fun to show our support for the boys. We're proud to bring together such well-known football stars this summer and the #ThreeWallBall challenge will hopefully bring a smile to supporters' faces across the country."
The campaign even reacted to the team losing out in the quarter-finals by switching their store signage to three lions crying. A favourite non-partnered campaign, this captured the spirit of the country whilst keeping it on brand, fun filled and engaging.
Holly Nichols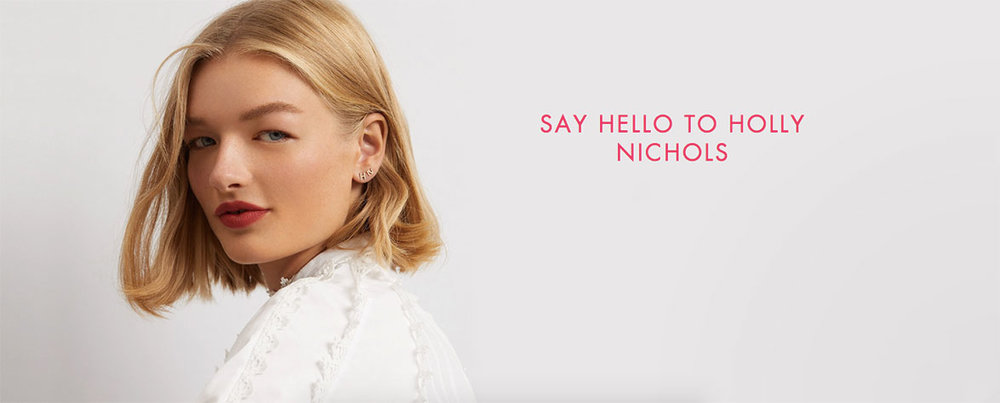 In September of 2018, Harvey Nichols rebranded to its female counterpart, Holly Nichols. For one month only, Harvey Nichols will be known as Holly Nichols in a bid to promote and support female empowerment and to market their new first floor, and to celebrate four floors of fashion for women. The new floor will see new star-studded designers including Chloe, Stella, Louboutin, Balenciaga and many more.
A marketing campaign that makes it so much more than a rebrand exercise. The store will celebrate with fashion shows to showcase new designers, new launches, brand parties and inspirational talks from women that the company admires.
The rebrand has added to the stores re-imagining of its floors as it recreates new shopping experiences in the beauty, jewellery and men's departments in order to attract a generation of new customers.
Where some may think this as being an identity crisis, it is creating to see a store as powerful in the fashion retail industry like Harvey Nichols stepping up and supporting the female empowerment cause.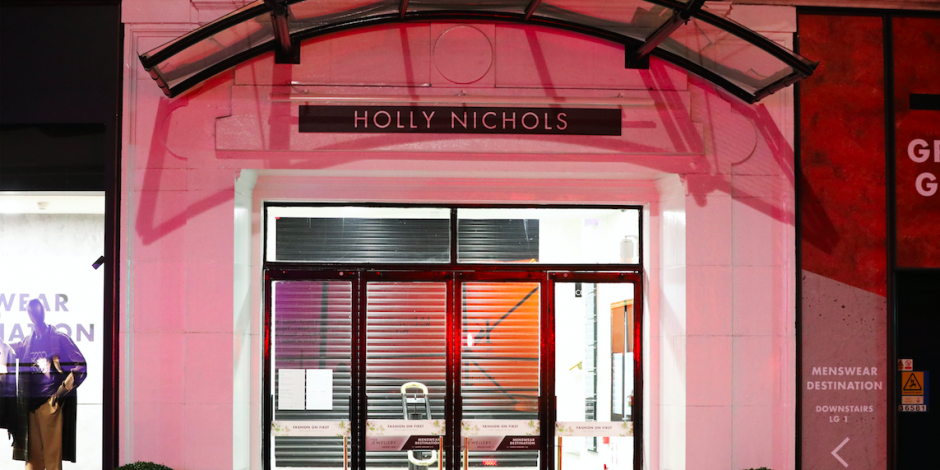 John Lewis & Partners | Waitrose & Partners
This month saw the first time that the 83,000 partners who work for John Lewis be part of their brand name and logo. The rebrand aims to highlight its partnership business model and strategy to differentiate itself from competitors.
The rebrand launch is being supported by the first-ever joint John Lewis & Partners and Waitrose & Partners national marketing campaign – the single biggest ever campaign for both brands outside of Christmas. The rebrand will be phased into John Lewis' and Waitrose's portfolio of 398 stores within 4-5 years. This includes the rebranding of their internal courier service, websites, carrier bags, uniforms, marketing campaigns and internal point of sale shop signs.
Debenhams
Debenhams in recent years has undergone a rebrand to bring a modern and approachable twist to their 200-year heritage.
With point of sale signs and posters being recreated with the brands new logo and messaging, the store's new marketing message is clear with the intention to target a different generation of consumer and compete with larger department stores.
The updated logo will now appear on the website and in new stores, as well as being phased in across branded items such as carrier bags, point of sale campaigns and in the store's window display campaigns.
The rebrand has been accompanied with a series of posters, being used as point of sale advertising and online social media content. The advertisements feature products that are stocked within the store set in unusual settings.
The rebrand is also set to tackle the difficult period that hit Debenhams, the retailer's pre-tax profits sank roughly 84% in the 26 weeks up to the 3rd of March.
The new rebrand is set to change the customer journey within stores, with the reimagination of the customer's shopping experience. We are certainly looking forward to seeing how Debenhams tackle this!
How can we help?
At Simpson Group we know how important it is to get your target audience fully involved and engaged with a rebrand. So, whether you are rebranding permanently or part of a time period campaign, you can trust Simpson Group to deliver on brand point of sale campaigns every time.
With over 50 years of experience in the printing industry, we ensure that you are getting the most cost-effective solution suited to your budget. Working with our professional and friendly client services team we know we can get the solution that will drive your brand awareness and sales up and up! Get in touch with us at marketing@simpsongroup.co.uk. Alternatively, you can use our
contact us
page.