All of our Window Stickers here at Simpson Group are crafted to the tailored design of our client and printed using outstanding high-quality equipment. Our team at Simpson Group are more than happy to assist in creating artwork for your business in order to create effective, eye-catching Clear Window Decals to get your business noticed.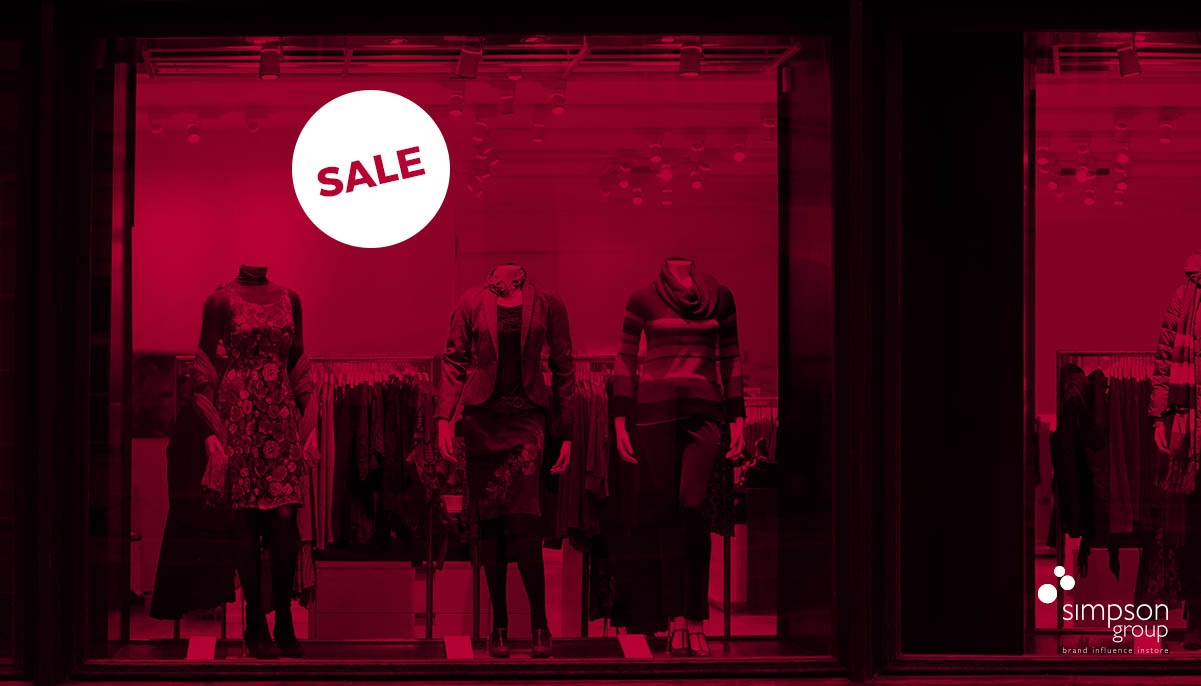 What Are Window Stickers?
Window Stickers are a POS product which use a design prepared on vinyl material for a durable transfer onto a surface or glass window, otherwise known as a decal.
How Window Stickers Can Increase Sales:
Window decals for businesses are most commonly used within the retail industry in order to capture the attention of your target consumer as they walk by your store. You will find them used popularly for promotional sales or time-sensitive seasons such as Christmas and Easter time – used to push sales and they can be used as an impulse purchase indicator by capturing the consumers' attention and enticing them to buy something they didn't know they needed until they have seen your display.
They are an integral part of your Point Of Sale marketing campaign working as the first point of call for your business. They are the first thing a customer notices before they enter your premises or store, therefore you want the artwork on your decal to be on-brand but eye-catching in order to generate interest and footfall.
Simpson Group Window Stickers Are…
Durable – they will last for the time frame that you need it to be displayed for
Easy to assemble and disassemble – reducing time spent merchandising your products
Tailored to your needs – We ensure that we supply you with clear window decals that are streamlined and on-brand for your business in order to gain brand recognition. Most of the window stickers that we produce are designed bespoke by our clients
Learn More About Our POS Displays
If you think your business could benefit from any of our Point Of Sale displays or you are looking to transform your in-store marketing campaigns, then don't hesitate to contact us today!
We can provide a variety of displays such as Window Stickers, Hanging Signs, Shelf Wobblers, Product Dump Bins and many more – give us a call on 0191 416 1579 and a member of our team will be more than happy to help.