French fashion house Louis Vuitton reigns supreme in securing the top spot as the world's most valuable luxury brand. LVMH has dominated Forbes's list increasing its Brand Value by 17% taking it to $33.6 Billion.
An explosion in Chinese sales has made Louis Vuitton/ LVMH a hit again this year. A decision last year was made by Louis Vuitton's CEO to close down stores and filter together lines so that the Chinese market would purchase more leather goods rather than ready to wear. Ready to wear has the highest sales uplift in Chinese markets, to capitalise on this market a decision was made to organise Trunk Shows and VIP Client Events. In 6 days Louis Vuitton sold 600 trunks ranging from $2,000 to $69,000 trunks!
So why is Louis Vuitton so popular and why does it beat brands like Hermès and Gucci in topping the most valuable brands list?
Louis Vuitton offers its customers an experience like no other. It offers both tradition and innovation, putting its customers at the forefront of everything it does. From innovative window displays that are created to wow the customer and increase the store's uplift to VIP only events. Louis Vuitton is definitely a brand that knows how to please.
Handmade craftsmanship is what it is all about, putting extra time and effort into a product that is mass sold is definitely something that is a hit with customers. In 2010 the Advertising Standards Authority ruled Louis Vuitton's Handmade ad campaign ad campaign misleading as the company were found using sewing machines to help sew bags together. However, many argued that this is what is to be expected by a brand in the 21st Century.
Louis Vuitton is promoted by the best talent, every marketer knows that even if you have a great product, it can go nowhere without the correct type of promotion. Through innovative films that showcase the luxurious products to influencer marketing campaigns that sees the brand team up with the likes of Madonna and other A-List celebrities it is no wonder why Louis Vuitton sky rockets in pop culture.
So, who are the other contenders? The other competitors of Louis Vuitton competing for the place of being the world's most valuable brand are Hermès and Gucci. Whilst their portfolio of sales is massive it is understandable how Louis Vuitton trumps these brands over delivering an experience like no other. According to the Business of Fashion, Burberry dropped three places to 88, while Prada fell 13 places to 94. Dior came in at 95, while Ralph Lauren just missed out on a place in the top 100, having been ranked 98th last year.
| | | | | | |
| --- | --- | --- | --- | --- | --- |
| Rank | Brand |  Brand Value (B) | 1 year Value Change |  Brand Revenue | Industry |
| 15 | Louis Vuitton |  $                33.60 | 17% |  $                  12.90 | Luxury |
| 35 | Hermès |  $                15.30 | 17% |  $                    6.00 | Luxury |
| 36 | Gucci |  $                14.90 | 18% |  $                    6.70 | Luxury |
| 59 | Cartier |  $                10.60 | 14% |  $                    6.30 | Luxury |
| 71 | Rolex |  $                  9.30 | 7% |  $                    4.60 | Luxury |
| 87 | Chanel |  $                  8.00 | 10% |  $                    5.60 | Luxury |
"Louis Vuitton has connected the brand into culture. When we look at Louis Vuitton, Gucci, Hermès what is the magic with these brands? Not only are they going strong operationally, but it's their relationship between brand and culture and they are doing it in a way that is of the moment and relevant but also sustainable. It's not a flash-in-the-pan. It's well thought through, strategically driven and delivered with the strength of their conviction," says Rebecca Robins, global director at Interbrand and co-author of "Meta-Luxury", which cited Louis Vuitton's collaboration with streetwear brand Supreme.
Will we see Louis Vuitton's competitors following suit and focusing more on the consumer and brand experience?
Read our previous post on the World's most valuable Automotive brand.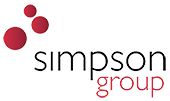 Established in 1972, Simpson Group has been providing an award-winning point of sale print for the biggest names in retail for the last 46 years. We're constantly investing in pioneering technology and client-benefiting services to ensure we are the market leader in cutting edge POP & POS. We are even home to Europe's only simulated shopping mall – Influence Mall!