What is a Window Graphic Display?
A retail window display, also a known as a shop window is a window in a shop displaying new products and items for sale or otherwise designed to entice customers into the store, thus increasing the footfall. Paired with a point of sale campaign your POS marketing has the ability to create an uplift in sales and increase footfall into your store. When putting together a window display it is important to bear in mind that it is the first thing that a customer sees and ultimately acts as an advertising billboard for your store.
Window displays are often time sensitive and are used for seasonal periods, our favourite store windows to design and implement are Christmas Window Displays and end of season sale windows. These periods allow our CAD and New Product Development team to get creative and use their skills to benefit our customers return on investment.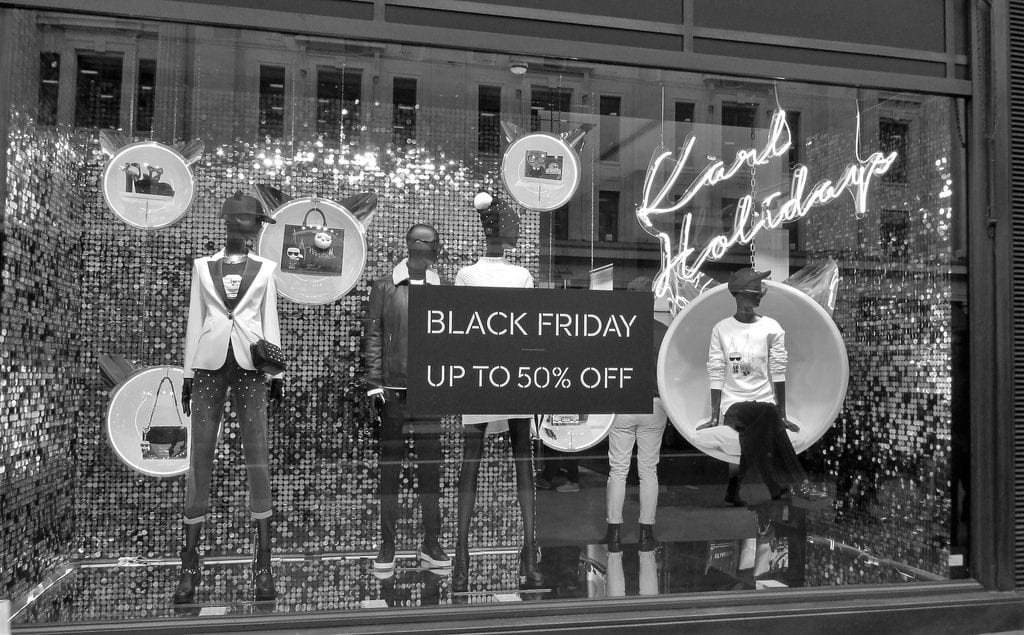 Point of sale (POS) Window Displays
Window Displays play an integral part in your point of sale marketing campaign. Your window displays are one of the first point of sale display that your customers come into contact with. Window displays can include a number of other Point of sale items such as Free standing display units (FSDU), Display Cubes, Window Vinyl and Window Decals and even bespoke standing units that makes your window stand out compared to your competitors.
Our Window Displays are:
Lightweight so you can manoeuvre it around your store's window
Durable so it withstands the period you are wanting it to be displayed for
Easy to assemble, and to disassemble. Ultimately reducing the amount of time spent merchandising your products
Flat packed and collated for low distribution and storage costs
Fit for purpose and to suit your needs. Most of our window displays that we produce for our clients are bespoke, if you have brief in mind please contact our team and find out how you can increase your store's footfall
How can a Window Display increase sales?
Creating a memorable experience for your customers will keep them coming back for more, which is why stores with stand-out point of sale marketing messages and well organised displays see sustainable success. A window display is a great solution for showing off new products and sales, our CAD and New Product Development teams are experts in creating engaging and exciting window displays. If you are weighing up your options and wondering whether a point of sale window display could be the thing your point of sale marketing campaign needs, here are some of the ways that a window display could boost sales in your shop:
Increasing in-store spending: Window Displays are the first thing your customers see, a retail window display can be used throughout retail environments to push out valuable marketing messages at no extra cost of advertising. Displaying sale items, best sellers and new products will direct shoppers towards your point of sale in-store when they enter the store. Simpson Group produce eye catching displays that catch the eye of avid bargain hunters, new and returning customers. Using attractive and engaging displays will increase your footfall, thus increase store spending.
Promoting seasonal purchases: Bespoke window displays are both eye-catching and easy to assemble, helping retailers to simply and effectively rebrand products for a seasonal promotion. From Christmas to an end of season sale, Window displays offer a dynamic solution for retailers looking to adapt their stock to suit upcoming events and the latest trends.
Encouraging impulse buys:  Using window displays can create impulse purchases through end of season and flash sales. Black Friday is a great example of why retailers should use a window display to show that they are participating in the event. Entice your customers into your store using your window display and then use additional point of sale merchandising units to distract customers from any lengthy queues.
Can I order a Window Display for my store?
Yes you can, if you have something in mind that doesn't fit our normal window display solutions then we have a team of experienced CAD designers who can walk through the process of creating a bespoke display for your brand. The benefits of having a bespoke display is that it is solely unique to your brand, and won't be seen anywhere else. You also have full control of the finished look and feel of the window display – this gives you the opportunity to tweak any detail you see fit. Other than working with a team of CAD designers, you will have a member of our client services team guide you through the whole process, from initial idea to the finished product. At Simpson Group we are here with you every step of the way.
If you require more information about our Window Displays, or if your requirements are more bespoke – please get in contact and a member of our experienced Client Services team will be in touch shortly.