Certificates & Credentials
We hold a range of accreditations to provide assurance that your work is in safe hands.
We have been recognised as Investors in People since 1996 and we continue to look at modern standards of operation to maximise efficiency and speed of service. We are currently ISO9001 recognised and have also achieved ISO14001 certification. We have also attained a number of industry certifications, including: • ISO Environmental & Quality Standards • Investors In People. And are members in several industry associations, including: • POPAI • Fespa UK Association.
We are as committed to the environment as we are to our customers and staff.
We were one of the very first printing companies in the UK to move to solvent-free UV ink.
We attained ISO 14001 environmental certification in November 2008.
We are ISO Environmental & Quality Standards certified.
All members of staff undertake Waste Management and Recycling training.
Our emission reduction targets increase annually as part of our Energy Policy.
Recycling
All paper, board, plastics, PVCs, cans and cups are segregated in-house and recycled.
All aluminium plates are recycled.
All hazardous waste, including inks and photochemicals, are collected by approved carriers.
FESPA Association
FESPA is a global federation of 37 national associations for the screen printing, digital printing and textile printing community.
POPAI Member
The POPAI UK & Ireland team is made up of a small number of dedicated full-time & part-time employees, supported by a network of industry professionals who provide expertise, guidance and direction in key areas of POPAI activity.
Investors in People: Standard
We are proud to have obtained the standard accreditation in the Investors in People award. The investors in people help organisations understand and improve the way they manage their people.
ISO 14001 ENVIRONMENTAL MANAGEMENT
ISO 14001 is the international standard that specifies requirements for an effective environmental management system (EMS). The EMS is a systematic approach to ensuring our activities are well managed and continuously improving.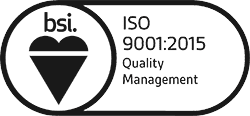 ISO 9001 Quality Management
Simpson Group are ISO 9001 accredited. This allows us to bring many benefits to our clients:
We have quality management systems in place in our organisation to help meet our customer's needs. Making us a more competitive POS printer.
We can save you time, money and resourced through our fully trained staff and efficient processes.
Our high level of operational performances ensures that minimal errors are made.
Along side our continuous policy of investment, we also motive and engage staff with efficient internal processes.
We demonstrate compliance through broadening our business opportunities.
FSC® Certified
The environment is important to Simpson Group hence we find it important to be certified by the Forest Stewardship Council®. FSC was founded to support the world's forests and provide assurance to print buyers that they are purchasing stock from well managed forests and other controlled sources. Certification with FSC ensures a chain through which the end paper product can be traced back to its source.
PEFC Certified
PEFC is the world's largest forest certification system.  Our credible standards seek to transform the way forests are managed globally – and locally – to ensure that all of us can enjoy the environmental, social and economic benefits that forests offer.