Web to print is a marketing tool that is a printing solution that Simpson Group provides where you can access it through your branded store front. W2P allows the user to submit, preview and print their own materials from a resource library that is set up by you. Your professional quality promotional items will be printed and delivered to your business, it's as simple as that. But other than being brilliant for campaigns and offering brand-wide advertising, it allows complete control over your branding.
W2P allows store managers and other senior members of staff to be able to print in quantities dependant on the size of the store. If a small retail store is using web2print then they would require a smaller amount of POS compared to a larger store.
The profile and demographic of professionals creating marketing campaigns and procuring print has changed drastically over the years. For these types of marketers, print needs to be accessible, efficient, on demand and traceable. Buyers who aren't accustomed to printing practices need to feel comfortable with print and appreciate how the print can create value and provide results. Web to print is inclusive of every type of user, however it has evolved to provide a printing solution with the new generation of buyers on their terms and in a creative way. Web2Print can create automation at its finest, ordering and approval have never been as streamlined. Through these processes it allows W2P clients to reduce staff, overhead and lead times.
Our web to print solution can also include a variable data solution, this allows our clients to upload a piece of artwork alongside a data set, which our online print team codes and adds variable options to the final print. This allows your teams to eliminate the repetitive manual jobs, meaning you can spend less time on technology and production processes of the individual artwork and spend more time focusing on your customers. Through using our variable data web to print, it gives you ease at mind by protecting corporate identity and branding, with consistent use of logos and text.
Alongside our variable printing solution, we also have Static and Versioned printing.  Static items are usually rolled out at large quantities with general marketing messages that uses a national marketing campaign rather than being location focused. Versioned items are usually configured by language, region or other related attributes.
Branding is key!
Your brand is your company's voice and it communicates your business' corporate values and characteristics. Branding is one of the many benefits of using web to print, by using web to print your brand instantly is elevated. Having consistent messaging across all channels including print will allow your company to maintain the competitive advantage against competitors.
Fast Turnaround times
Gone are the days where you would have to upload different versions of the same artwork artwork. By using web to print you can upload one piece of artwork with customizable variables.
Not only will having variables save you time, but it will also cut down on resources within your business. Web to print cuts down on waiting and communications, but it also eliminates the possibility of mistakes. Proofs are instant and interactive, and there is no need for corrections. The ordering process is pretty much instant, and in today's fast paced business environment, that's worth its weight in gold.
Purchasing made easy
Use your own portal to order all your point of sale displays. Using the specialist store front set up for each of our clients eliminates the time spent for them to source different in-store display marketing materials. Instead they can log on, create and print.
Cost Savings
Web to print also eliminates the costs it takes to commission graphic designers to make small changes to the artwork. Web to print saves you money because it allows people with no prior graphic design training to make changes during the ordering process.
To discuss how your company can utilise Simpson Group's Web-to-print solution contact us on 0191 416 1579 or email us at sales@simpsongroup.co.uk.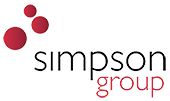 Established in 1972, Simpson Group has been providing an award-winning point of sale print for the biggest names in retail for the last 46 years. We're constantly investing in pioneering technology and client-benefiting services to ensure we are the market leader in cutting edge POP & POS. We are even home to Europe's only simulated shopping mall – Influence Mall!