It comes to a point in our lives where we close the garage on our dream sports car and start looking for a vehicle that will suit school runs, dance recitals and children's parties. Having a car that is not only safe, but reliable will make you research hours on the internet to see which cars are better suited to your family's needs.
We take a look at the top 10 cars for Young families to make your job easier of looking around. We give you the solution, so you don't have to waste time looking for it.Use this infographic as a consumer or a car dealer to know which type of cars you can sell to a younger family.
Marketing your car range to a specific market is hard work, especially with the number of dealers selling cars to young families. Simpson Group have collated the top 10 cars for young families, the things that we have considered when choosing these cars are their safety, performance and value.
To be able to market your cars successfully to a young audience with children will require extensive research. Consider using point of sale standees and forecourt advertisements to educate and highlight the essential features that your car offers. Using innovative automotive point of sale will allow your cars to speak for themselves without the need of a car sales assistant. The sales assistant will be able to close the deal with your customer but utilising effective car top displays and forecourt advertising will save valuable time and money, and will come across to your consumers as being less intrusive.
Attract more customers and highlight the cars that are able to be sold to younger families through targeted messages on forecourt advertisements. Simpson Group can print on most printable flat surfaces that can be used as car standees. Using car standees will help increase footfall and will educate your customers on the cars.
Keep an eye out for our top 10 cars for older families. 
Percent of consumers research online
Percent of consumers visit a dealer before purchasing

Use this Infographic on your website.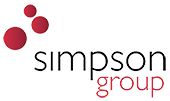 Established in 1972, Simpson Group has been providing an award-winning point of sale print for the biggest names in retail for the last 46 years. We're constantly investing in pioneering technology and client-benefiting services to ensure we are the market leader in cutting edge POP & POS. We are even home to Europe's only simulated shopping mall – Influence Mall!