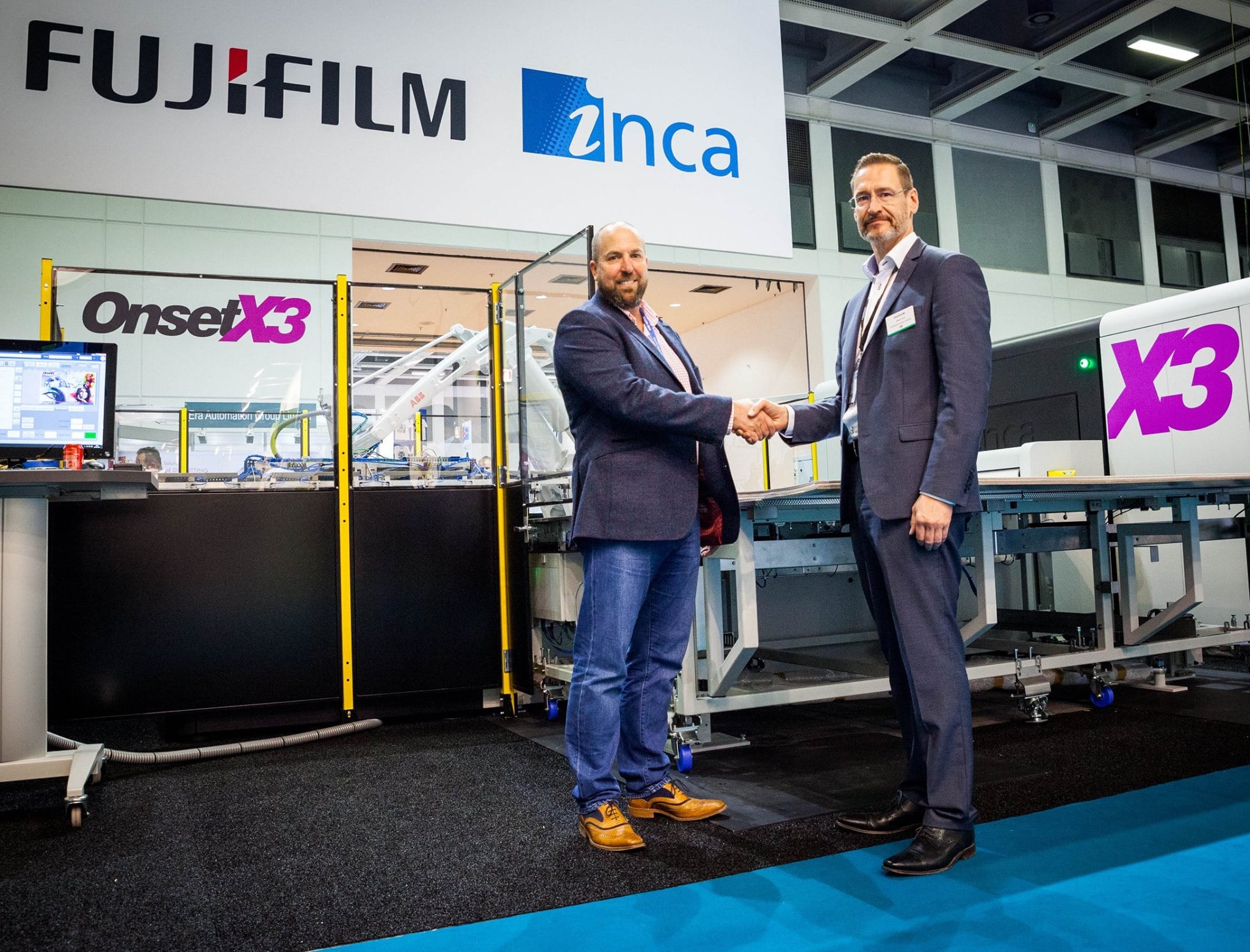 Point of sale printer specialist Simpson Group is continuing its commitment to growth after investing in excess of £1M in state-of-the-art machinery at its Washington site.
The point of purchase print company is set to install a highly-automated digital press, which will maximise productivity and ensure its clients continue to receive the very best service whilst opening up job opportunities and career development for its 100-strong workforce.
Simpson Group's commercial director, Mark Jerrard and production director, David Dowson visited FESPA 2018, Europe's largest specialty print exhibition in Berlin to secure the new machinery deal with Fujifilm, which will see a state-of-the-art, 3.2m Inca Digital Onset X3 flat bed, installed on-site this autumn.
The new technology joins Simpson Group's portfolio of high-end digital printers, further complimenting its litho and screen printing capabilities for which the business has become renowned since it was established in 1972.
The installation will also enable employees to bolster operations in different parts of the business, with three new positions already created for employees within the team offering development opportunities for further career development and potential for more on the horizon over coming months.
Mark Jerrard, commercial director at Simpson Group said: "Everything we invest in now is related to becoming more efficient as a business; helping to improve productivity and accuracy which will in turn will streamline our work and enable us to develop our people and their skills into other areas of the company. The new equipment will also see us significantly increase our automation, print quality and overall return on investment for our customers, which is of course paramount.
Mark continues: "Due to the printer's sheer speed and efficiency we expect to have the capacity to increase our current workload and take on new clients. With this comes further investment in machinery and new staff appointments over the coming months, so it's an exciting time for us."
This is the first major investment for the company since the management buyout announcement in February 2018, which saw the family founders hand over the reins of its £11M business to a new management team.