Retail Trends we expect to see in 2018
It's the New Year, 2017 saw the UK's economy of retail tighten. A result in an increase in inflation and a decrease in wage growth meant that consumers had less disposable income than they had in previous years. Brexit and other Worldly events have put an air of uncertainty into the consumer's conscience, making them more frugal in spending whilst also trying to prepare and save for what is to come in 2018.
Our first foot into the New Year is to identify the expected retail trends for 2018, and whilst we aren't fortune tellers, forecasting is something we have an eye for.
Authenticity over Automation
Technology is a subject that is whirring around everyone's heads at the moment, and if the gym won't make you shed the extra Christmas weight, then the GDPR will definitely make you shed the excess data weight. If you're unsure what the GDPR is, read our article on how the GDPR will affect the Printing services industry.
Like many businesses are doing, and we have even done it ourselves with our POPFIT service, automation is something that combines the data of clients and customers to make decisions for you. For example, Amazon offer a one click purchase service that makes recommendations and purchases on your behalf determined by variable data that you have input through previous purchases.  A POPAI compliance survey conducted in 2015 found that 30% of all point of purchase displays goes to waste. At Simpson Group, we believe value is generated in the detail. By this we mean harnessing and controlling key data from your business to make recommendations and automated suggestions on how much POP each of your stores actually need depending on the data you input into our system.
As a printing service in the UK that has supplied point of sale to clients far and wide, it is important to us as a business to understand that brick and mortar retail isn't dead. Though Amazon can pick your favourite bread, nothing will replace the in-store experience and interaction that in-store delivers. Customers are wanting authentic shopping experiences, and our printing services can captivate and wow your customers by doing just this.
Customise, don't control
It's very easy to personalise your FSDUs to suit your in-store marketing, however the question and a monumental trend that online stores struggles to deliver is the art of customer customisation.
We previously designed and fitted a customisable toy retail display for The Entertainer, which featured a display unit where children could customise their own toys. The display unit was so successful that it saw a 100% uplift in Snuggle Buddie sales, and was relocated to a different store to offer other customers the endless possibilities of customising their own products.
Offer your customer something that is unique and can't be found anywhere else.
Brick and Mortar will continue to flourish
Like fashion trends will always come back round again, brick and mortal stores is something that we can't give up. Though certain retail sectors are reporting doom and gloom, we believe that brick and mortal sales are doing just fine!
Traditional stores are posed with the threat of closure, however those that up their innovation game in terms of in-store marketing and engagement will continue to emerge.
Supported by industry data, according to the National Retail Federation, data from the IHL Group shows "a net increase in store openings of over 4,000 in 2017. In fact, for each company closing a store, 2.7 companies are opening stores."
Thanks to modern point of sale management systems, technology will fuel — not curb — the rise of brick and mortar retail.
QR codes will make a comeback
Readers will probably disagree with the statement that QR codes will make a comeback in 2018, but the improvement of technology from the likes of Apple they look like they could really come back. Gone are the days where people would stick a QR code on anything just so that they look like they understand how to use them, people are actually putting them to innovative use and harnessing the data that they can possess.
All you need to do is launch the iPhone's native camera app, and it will automatically read the codes — no extra software required. Companies are using QR codes to drive their content marketing and social media initiatives. For instance, retailer Cath Kidston recently teamed up with Pinterest to launch "Colour" QR codes.
It seems that gone are the days where a one size fits all to retail. In the retail industry, we expect to see a new type of store on the market, a one that has evolved and has made sure that they are doing the correct procedures in a market that is coming more and more digitalised each day.
For more information on the services and products mentioned in this article please feel free to email us at sales@simpsongroup.co.uk
Or give us a ring on 0191 416 1579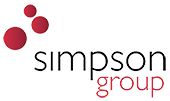 Established in 1972, Simpson Group has been providing an award-winning point of sale print for the biggest names in retail for the last 46 years. We're constantly investing in pioneering technology and client-benefiting services to ensure we are the market leader in cutting edge POP & POS. We are even home to Europe's only simulated shopping mall – Influence Mall!