According to the financial times, consumers in the UK will determine the economy growth in 2018. Retailers are starting to see a stunt in sales growth, an effect that inflation has created after the UK leaving the European Union. As inflation has increased by 3% and wage growth has only increased by 2%, the difference in percentage has resulted in a decrease of disposable income that consumers have.
Christmas sales figures haven't been released as of yet, however November showed a strong retail growth due to black Friday sales and heavy discounting from UK retailers prior to the festive period.
Retailers are faced with numerous customers each day, and though there are more than just 8 types of consumers we have focused on the 8 most common that you are likely to find walking through your doors. It's clear that when it comes to consumers, there are no two alike. We each have our own personalities that shapes the type of consumer demographics that we fit into. By loosely applying habits and characteristics has allowed us to categorise them into 8 profiles.
Take a look at some of the printing solutions that we have provided retailers here. As January is notorious for a stunt in growth for sales in retail we have created an infographic that shows you how to generate an uplift in sales from 8 different consumers using retail POS.
To include this infographic on your website/ blog use the HTML code below: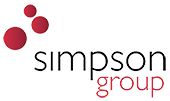 Established in 1972, Simpson Group has been providing an award-winning point of sale print for the biggest names in retail for the last 46 years. We're constantly investing in pioneering technology and client-benefiting services to ensure we are the market leader in cutting edge POP & POS. We are even home to Europe's only simulated shopping mall – Influence Mall!