Primark may be one of those stores where you go in looking for one thing and come out with ten more items, some which you didn't know existed. Primark supplies us fashion lovers with bargains galore with items as low as £1! So, it is no surprise that Primark have experienced a sales uplift in the first half of its financial year.
The budget fashion chain that is everywhere and anywhere saw a rise of 8% year-on-year to £3.477 Billion, 24 weeks to 3 March this was due to the decision made by Primark to increase their selling space by 0.4million square foot in comparison to the previous year. This saw the opening of new stores, taking the fleet of Primark stores to 352 trading from a mammoth 14.3 million square feet.
As a company that supplies point of sale solutions for in-store marketing campaigns, one of the biggest retailers shying away from e-commerce is great news! Primark has the ability to marry in-store and online marketing campaigns without making the complete move over to e-commerce. They often direct online customers to purchasing in-store. The only thing that you can purchase on their website is a gift card, which has to be used at a till point – which is met with point of purchase touch points for customers to browse and add final pieces to their shopping bags. But the real question is – why is Primark shying away from online retail?
ABF chief executive George Weston stated: ""The margins are so small that it can be difficult to sell a £3 T-shirt when you're spending the same amount just to ship it." This was released after a trial collaboration with online retailer ASOS, however the trial ended in 2013.
Primark's parent company Associated British Foods has previously said that the retailer's business model, which is based on high turnover but a fairly low average profit margin, doesn't work as well online where consumers expect benefits such as free returns.
Although Primark does not have an online retail e-commerce website, the brand does regularly update content published online and across social media.
Visit our case studies page to see how we've helped brands achieve an uplift in sales through the use of in-store marketing campaigns.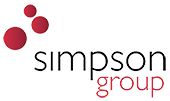 Established in 1972, Simpson Group has been providing an award-winning point of sale print for the biggest names in retail for the last 46 years. We're constantly investing in pioneering technology and client-benefiting services to ensure we are the market leader in cutting edge POP & POS. We are even home to Europe's only simulated shopping mall – Influence Mall!