Simpson Group chairman Mark Simpson hopes his business will take on some rising young stars in 2017 and wants the print industry to get better at recruitment and training generally. Visit the link below to find out his predictions for 2017.
http://www.printweek.com/print-week/news/1159846/new-year-predictions-mark-simpson-simpson-group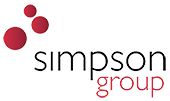 Established in 1972, Simpson Group has been providing an award-winning point of sale print for the biggest names in retail for the last 46 years. We're constantly investing in pioneering technology and client-benefiting services to ensure we are the market leader in cutting edge POP & POS. We are even home to Europe's only simulated shopping mall – Influence Mall!