Your Guide to Hyper-personalisation (With Examples)
Shoppers are becoming increasingly savvy these days. Mass marketing campaigns aren't as effective as they used to be. With the vast number of customer touchpoints and sheer overload of information available, it's becoming harder to attract customers. Retail customers are now expecting personalised experiences when they're shopping. But this doesn't just mean addressing customers by their first name in email campaigns. Retailers need to go that one step further. This is where hyper-personalisation steps in.
What is hyper-personalisation?
The typical shopping trip may involve a customer walking into your store, wandering over to a particular section of clothing and speaking with a shopping assistant as they try on different styles to get recommendations. They take the recommendations on board and purchase the item of clothing. But with hyper-personalisation, this exact same experience can be made on the consumer's phone, tablet or laptop. Hyper-personalisation is essentially the concept of gathering behavioural and real-time data to better serve customers.
Examples of Hyper-personalisation
51% of consumers are now expecting companies to anticipate their needs and make suggestions even before they make contact with the company. If you're currently struggling with personalisation methods, be it online or instore, check out our list of 5 businesses that are doing it right.
1. Asos Fit Assistant
Launched in 2018, Asos 'Fit Assistant' takes personalisation to the next level. The assistant will provide personalised recommendations based on stats such as your height, weight and fitting preference. It compares the sizes of thousands of other shoppers and checks whether or not it was returned. Allowing you to make a more informed decision when selecting a size! 
Image: Fit Analytics
2. Frank and Oak Style Plan
This Canadian based clothing company has jumped on the wave of subscription boxes with their personalized style plan. Similar to Asos and their Fit Assistant, you tell Frank and Oak a little bit about yourself. Style preferences, height and age etc. and they will send you a monthly box containing clothing based on your preferences. They will also suggest alternative styles that have been personally selected by their style experts. Any items you don't like, you simply return for free. You can also save 20% on clothing compared to purchasing the items in store.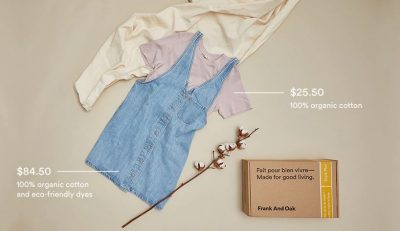 Image: Frank and Oak
3. Covet – DIY Jewellery Bar
Hyper-personalisation is not limited to online stores. San Francisco based company Covet set up a DIY Jewellery bar in their store. Shoppers could visit the store and create their own unique jewellery pieces with over 300 charms.
Image: Covet Instagram
Personalisation isn't an option
It's a must! 91% of consumers are more likely to buy from a brand that recognises and remembers them by providing personalised offers and recommendations. There are a number of different ways you can approach personalisation in marketing. 
Here at Simpson Group, we can offer a range of products to help with your in-store personalisation. We're regarded as one of the most dynamic and innovative players in the Point of Purchase industry, we strive to be the clear market leader in cutting-edge in-store marketing and POS campaigns. We aim to achieve this by constantly investing in pioneering technology and offering client-benefitting services. Contact us today!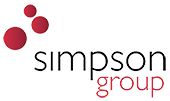 Established in 1972, Simpson Group has been providing an award-winning point of sale print for the biggest names in retail for the last 46 years. We're constantly investing in pioneering technology and client-benefiting services to ensure we are the market leader in cutting edge POP & POS. We are even home to Europe's only simulated shopping mall – Influence Mall!