At Simpson Group, something that we specialise in is turning our client's briefs into show stopping master pieces and engaging audiences with our free standing display units and innovative printing services. Through this we can increase the footfall into our clients stores far and wide. Whether a client uses one of our solutions, or all of them it is without a doubt that we can provide a positive effect on their business.
With technology evolving and social media being one of the most used apps on people's phones has spurred a trend of point of sale and visual merchandising that steps out of the store window, and in some cases down the side of a building. For Covent Garden's 500th anniversary, Biotecture was given the mammoth task of creating a living wall that wrapped the corner of the building on Long Achre and James Street. We feel that this is a great collaboration between the retail industry, horticulture industry and architecture.
It is without saying that the stores beneath will have benefited from the living wall, something that to Simpson Group is an ingenious way of creating a living out of store display. User generated content is rife with the likes of Instagram, Snapchat and other social media channels, and it is important that in this day in age that businesses go above and beyond to capture the interest of every prospective consumer walks by.
From a marketing perspective to create something that is share-worthy is an art in itself. Creating a living wall that will become the back drop of many user's photographs that will be shared far and wide across social media is a great way to increase store engagement for those that occupy the building space beneath.
From a horticulture perspective, it is easy to input plants and other species into a garden centre as this is the main product of purchase, however in a retail environment it has the ability to increase sales as consumers look more to shops that provide a retail service experience, compared to a one that doesn't. Garden centres may not have the budget or space available to create massive living walls, however the way in which they display their products is massive in terms of creating additional sales from consumers who are looking for that something extra.
As some retailers are making the move to online, whilst still keeping an offline presence, Garden Centres are doing the opposite. From Crocus, a market leader in providing an online garden centre service has made the change to move from being solely an online store, to opening its own physical brick and mortar store. As researched by Mintel, when asking consumers how they bought their gardening goods – 78% stated that they bought them in-store, where a combined percentage of 37% stated that they shopped online for home or in-store delivery.
A positive for Garden centres in today's economy is that as we see less and less people spend money on holidays and luxurious expenditures, we see an increase in those looking at hobbies that costs less but is an investment, such as horticulture and gardening.
Herbs and seeds is a great way to take up some of your personal time, and you'll reap the benefits in the end. Herbs are a great way of introducing yourself to cooking. Herbs such as basil and thyme go great in many dishes. To capitalise on this type of consumer Simpson Group can provide an excellent horticulture printing service that allows the point of sale in your store to make the herbs flourish and grow in terms of sales. To see a substantial growth in your footfall and sales use eye catching free standing units that burst out of the ground with personality and character that will make consumers want to stop and engage.
For all of our budding gardener friends, we have put together a quick herb cheat sheet that will benefit anyone from an amateur to a horticulture expert.
Want to use our horticulture infographic on your website? No problem – use the HTML code below: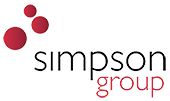 Established in 1972, Simpson Group has been providing an award-winning point of sale print for the biggest names in retail for the last 46 years. We're constantly investing in pioneering technology and client-benefiting services to ensure we are the market leader in cutting edge POP & POS. We are even home to Europe's only simulated shopping mall – Influence Mall!