Earlier in June it was announced that Amazon would be buying American grocery giant Whole Foods in a deal valued at $13.7billion. Ironically, the largest e-commerce retailer in the US seems to have come to the conclusion that you can't be everything to everyone without having a network of physical locations.
Yes, the Amazon Dash Replenishment Service was innovative and bewildering but not everyone is convinced by its easy and convenient positioning. First of all, what if the next day delivery fails or there's no one in to accept delivery? Secondly, do we really want to buy such vast quantities of product? Perhaps Amazon aren't even convinced of this themselves. As suggested by various online sources, maybe the buttons are nothing more than a clever marketing ploy, providing the company with key data on the shopping habits of brands' most loyal customers whilst gaining a significant amount of publicity.
Following this point, the deal with Whole Foods starts to make more sense. Many argue that Amazon are more of a data and technology company than they are a retailer. Understanding Whole Foods customers' food preferences may offer insight into other consumer lifestyle choices allowing Amazon to personalise their promotions and cross-sell effectively.
What both Amazons purchase of Whole Foods and the rather sceptical consumer response towards their dash buttons does demonstrates is that for all the benefits of online shopping, it simply will never be a 100% replacement for physical stores.  Amazon want to sell everything to everyone and seem to have acknowledged that it can't do this by solely relying on its online platform. The grocery category offers a higher frequency of visits than most other categories with many visiting a supermarket daily or at least weekly – perfect for an Amazon click and collect service, allowing them the opportunity to convert non Whole Foods customers and vice versa.
And, for all the noise we have recently heard about online retailers opening physical locations (Amazon themselves being a major culprit of this not so long ago), the online giant has managed to take a shortcut through acquiring an already established store network rather than building from scratch. Yet with this will come difficulties, Amazon and Whole Foods have projected very different images of themselves. Whole foods focus on high price and high quality whereas Amazon are known for efficiency and value – are these propositions that can really mix?
There are certain elements of Whole Foods supply chain that their customers value and are willing to pay extra for. For example, how they handle fresh fish and coffee plus their many in-store services such as preparing drinks to order and cutting lunch meats – will Amazon attempt to streamline such elements in-line with their online model or acknowledge that a network of physical stores requires a different approach? Time will tell.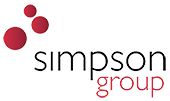 Established in 1972, Simpson Group has been providing an award-winning point of sale print for the biggest names in retail for the last 46 years. We're constantly investing in pioneering technology and client-benefiting services to ensure we are the market leader in cutting edge POP & POS. We are even home to Europe's only simulated shopping mall – Influence Mall!