Despite digital being one of the most used formats of marketing and advertising, print is making a comeback from its expected demise. Demographic and environmental trends are pushing against digital and making print the clear winner. Marketers should be aware of these trends and introduce print back into their point of sale marketing campaigns to combine offline and online channels. Having a 360 campaign will allow your brand to flourish against competitors who only specialise in one channel.
Simpson Group's #PowerToPrint whitepaper addresses current myths surrounding using print marketing and why print isn't a dying method of marketing and advertising. From Direct Mail to Point of Sale, Print is very much current. We have decided to focus on the 8-main misconceptions of print.
Marketing today is a very different world to what many are used to, and businesses (especially B2B Businesses) need to market to all types of audiences, including millennials. Though Senior management levels including Directors, CEOs and Board members are currently Baby Boomers and Generation X, the up and coming Marketing managers and department managers of today are millennials and future marketing impact is weighing on their future decisions.
This whitepaper also discusses the change in generations in a marketing department, and how businesses should adapt to these changes.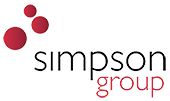 Established in 1972, Simpson Group has been providing an award-winning point of sale print for the biggest names in retail for the last 46 years. We're constantly investing in pioneering technology and client-benefiting services to ensure we are the market leader in cutting edge POP & POS. We are even home to Europe's only simulated shopping mall – Influence Mall!