What is Influence Academy?
Seeing your in-store marketing campaign create a return on investment is a great sense of achievement. Influence academy was developed to help our client's marketing teams see results with their implemented in-store marketing campaign and to improve operational efficiencies in order to generate a better return on their in-store marketing investment. The course was purposely designed to enable our clients to harness and deploy different printing technologies that will in turn help them to achieve a consistent funnel of successful business results.
Helping you to understand your printed in-store marketing campaign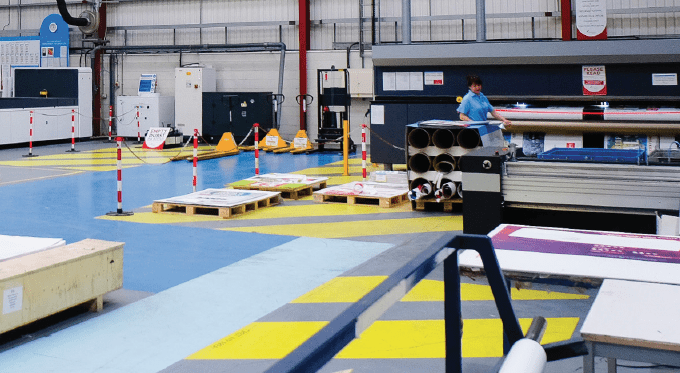 Print basics – One of the most fundamental requirements of any printing process is the ability to transfer ink into only those areas that are defined as image. Analogue printing methods, such as screen, litho, gravure and flexo achieve this through the means of a physical image carrier i.e. a plate or screen. 
Offset Lithography – In offset lithography the printed image is achieved through a fine chemical balance of water and oil based inks. The image areas of the plate are grease receptive and water repellent; the non-image areas are water receptive. 
Print Finishing, Collation, Packing, Distribution, Store Compliance – This third and final module explains how the customer can ensure an excellent quality finish to their print jobs, whilst also ensuring the correct POP arrives at each store in good condition. This module briefly touches on installation and fixing methods for POP items and how to ensure the in-store brand experience is consistent for compliance purposes.
Many of our customers have already attended the Influence Academy training course.
A survey conducted with attendees following their experience revealed…
of people agreed that the content of Influence Academy was relevant to their job role
of attendees would recommend Influence Academy to their colleagues
of attendees said they would be able to apply some, most or all of the content to their daily job roles
Really helpful insight. So interesting to see advancements; new techniques as things progress for new ideas. Supports the team knowledge on what goes in to each process.
Super useful and exciting to see where we can take this going forwardto help improve the way we work, our efficiency and time management, thank you.
Well-presented and very informative with a thorough breakdown of each section
I found this really very useful. I have visited other printers in a previous role but I have found this really useful as it completely related to our systems and job roles so was totally relevant.
Contact us today to find out more!